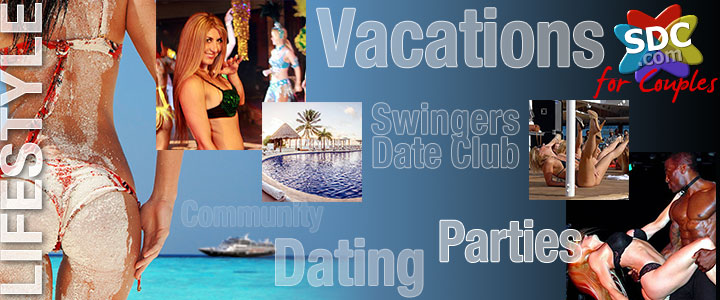 Join SDC Travel for two amazing couples only swingers cruises
RALEIGH, NC, July 20, 2016 /24-7PressRelease/ -- Love to plan a lifestyle cruise vacation to the most dazzling islands this beautiful planet of ours has to offer and don't know which to pick?
Here are five simple questions:
Would you go on a cruise organized by a team with zero experience?
Would you go on a cruise where the majority is nudist only?
Would you like to go on a vacation where the entertainment is mediocre at best?
Would you want to go on a cruise where the playroom is nothing but an afterthought?
Would you love to pay much more for a lesser experience?
If you answered NO to all these questions, it's a YES to SDC's one of a kind, two amazing cruises in 2017 that will definitely rock the boat!

Discover the sexy difference with SDC at our Greek Isles Passion Cruise from June 28 - July 5, 2017, leaving from and arriving to the Port of Athens, Greece. This cruise will take you on a mind blowing erotic adventure like none other in Summer.

Or, if you'd like to get away from Winter with hundreds of like-minded quality swinger couples, our Caribbean Dreams Cruise from December 9 - 16, 2017 leaving from and arriving to the Port of San Juan is your hot ticket to fun and sun.
SDC is simply the best in the business. We are the only one that guarantees you 100% quality lifestyles couples only, boast a super personable team, 24-hour playroom, never before seen themes, uniquely written sexy shows and yes, a wealth of experience of organizing true erotic events all over the world for over 15 years.


Don't fall into the trap of mediocre experiences with others who not only charge you much more, but also just try to copy what we have been doing in the past! Choose your own cabin with SDC as we always kick it up a notch and so come and enjoy that special and erotic lifestyle vacation together that you truly deserve.

SDC Travel - is the easy way to your favorite lifestyle destinations. With over 15 years of swingers travel experience, let our professionals bring you the most memorable erotic vacation ever. Discreet locations and attention to detail in stunning environments; our SDC events are sure to bring you erotic holidays like you've never seen before.

Press release service and press release distribution provided by http://www.24-7pressrelease.com